International Movers of Mining & Construction Machinery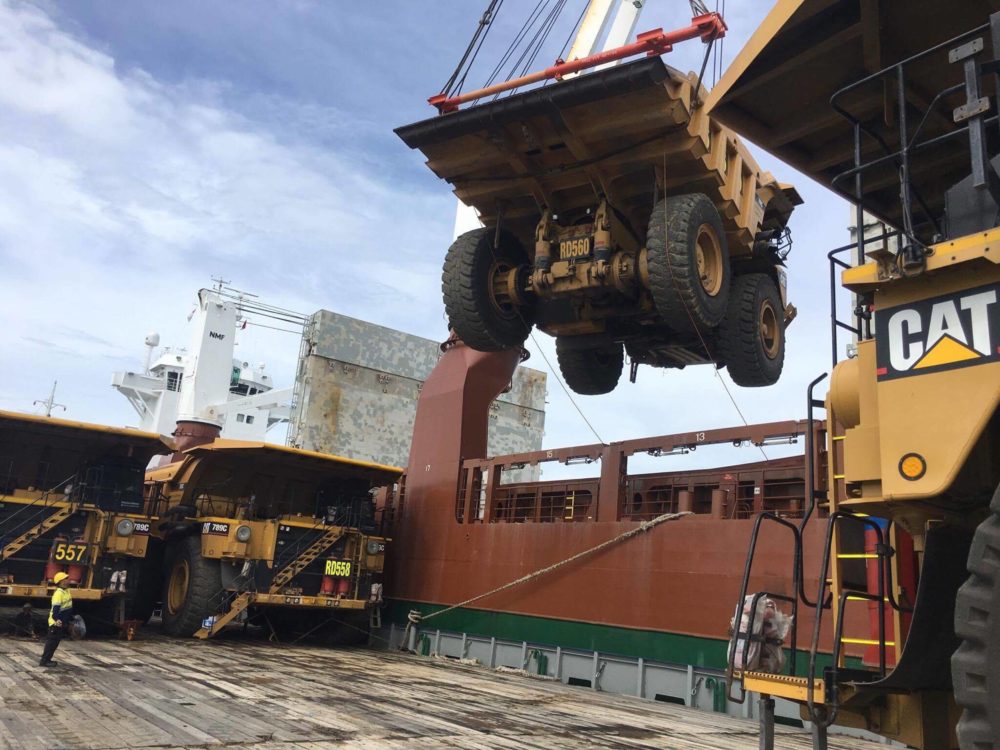 Freightplus understands your industry is time dictated, that is why we work hard to make sure your product is delivered efficiently, on time and undamaged. As a trusted freight forwarder, our high quality standards and our commitment to service, communication and time constraints ensure your freight shipping needs are satisfied.
Whether you are shipping a Caterpillar dozer, a Hitachi excavator, a Komatsu dump truck or a Tadano crane, our very experienced crew knows exactly what is required to transport your heavy equipment in the safest and most economical shipping configuration.
Freightplus maintains an extensive technical database with machinery specifications of almost every make and model of earthmoving, construction and mining plant and equipment.  This means you don't have the hassle of having to provide technical drawings or machinery specifications whenever you are shipping heavy mobile machinery and fixed plant from one country to another.
Whether it's the simple port to port shipment of a single unit or managing the complete mobilization of equipment from multiple sources to a turn-key project in a remote location, you can rest easy in the knowledge we know exactly what to do.
The Freightplus operations crew boasts average industry experience exceeding 15 years per person, most of that time directly involved with shipping mining and construction equipment, using scheduled RORO services, break bulk and container vessels and dedicated charters for larger parcels.  We pride ourselves on understanding the language of the heavy machinery industry. Tell even our most junior operator that you want to ship a used CAT D10T with SU blade, multi-shank rippers and ROPs and he'll know exactly what machine you're talking about, the most cost-effective shipping configuration for getting it to its intended destination safely, securely and economically and the weight and dimensions of each component.
Door to Door. Worldwide.
With offices across four continents, you can access a Freightplus operator, face to face, at any time of the day or night, for good advice about shipping mining or civil construction machinery such as: