Canada joins investigation into Shipping Carriers
Canada is the latest to join an International Group Investigating the "Obscene Profit" of Shipping Carriers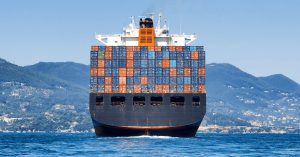 Canada's Competition Bureau is forming a working group with their counterparts in the United States, United Kingdom, Australia, and New Zealand, focused on investigating potential anti-competitive behaviour of global shipping carriers.
The working group brings together the bureau, the U.S. Department of Justice, the Australian Competition and Consumer Commission (ACCC), the New Zealand Commerce Commission and the U.K. Competition and Markets Authority.
The Canadian Freight Management Association (FMA), which is part of the GSF, issued a strong statement, saying carriers have made "obscene profit" thanks to a non-competitive market. The FMA said it is pleased that the five countries have formed the working group.
According to Inside Logistics,  president John Corey stated that carriers have tripled rates on some routes, cancelled sailings, not honoured contract rates, cut service, all while making over $200 billion profit over the pandemic.
Canada's Competition Bureau will work closely with its international counterparts and says it not hesitate to take action against any conduct in violation of Canada's Competition Act.
To stay up-to-date with the latest industry news head to the Freightplus Newsroom for get in contact with the Freightplus team.