Here's What Our Customers Have To Say
Testimonials

"I have been working with Freightplus for over 15 years. I consider Freightplus part of our team. We rely on Freightplus to get shipping logistics done in sometimes very challenging places, conditions and situations. Their friendly staff always take my calls and keep me informed with progress and potential issues so we can deal with them early. They understand confidentiality and are not afraid to roll up their sleeves and personally get involved with cargo to meet deadlines. If you want a global shipping partner, give Freightplus a call today."
Johan Wiesner
Westrac, CAT

"We can assure you that Freightplus will be able to provide a great service and respond your needs.
Throughout all of our shipments, we have found they could provide us very competitive shipping quotation from upstream to downstream and every single shipment was totally trouble free.
Logistics Manager
Hitachi Construction Machinery Trading Company Ltd, Japan

"Freightplus is our number one choice for any shipments worldwide, fantastically reliable with great people delivering outstanding service."
Lars Hannell
Quinn CAT

"Gray's Mining entrusts its most challenging and valuable international asset movements to Freightplus.
In addition to international shipping, Freightplus provides Gray's Mining and our customers with a comprehensive range of services including pre-shipment surveys, quarantine processing, escrow services, cargo preparation, inland transportation, loading and lashing, ship charters, import and export Customs formalities, pre-sale storage and insurances, all of which are carried out reliably, with integrity and in a very personal and professional manner.
Our ability to demobilise and reposition assets with minimal fuss, within clearly defined budget restraints and tight deadlines, is integral to the success of our business and we know we can count on Freightplus to perform in-full, on time and within budget.
Freightplus is a vital part of our logistical business nationwide as well as international. Their knowledge of equipment and our industry allows us to focus on what we do best in selling the equipment and let them focus on what they do best in shipping the equipment. I  recommend their service to many of my customers."
Alliance Manager
Gray's Online - Mining

"Quick response….accurate…..reliable.  Three key issues in today's business market. Freightplus excels at all three, keeping us ahead of the competition. When customers need answers, one call is all that is needed. Thanks Freightplus for being the professional logistics company that you are."
John Alexander
Alban, CAT

"The knowledge of what's required in documentation & logistics, to get our somewhat awkward product that comes in all shapes and sizes, to weird and wonderful destinations, is without fault.
Your response time to our freight price enquiries is second to none.
Your honouring quoted freight prices after often long build times is appreciated.
The opposition entities trying to win the business from you by being cheaper miss the point all together.
We have stuck with Freightplus because of the professionalism and efficiency that we encounter with all of our enquiries."
Export Development Manager
Jaws Buckets

"Freightplus is a vital part of our logistical business nationwide as well as international. Their knowledge of equipment and our industry allows us to focus on what we do best in selling the equipment and let them focus on what they do best in shipping the equipment. I  recommend their service to many of my customers."
Mike Garrard
Patten CAT
Rhondda and the Freightplus team
"Rhondda and the Freightplus team are a pleasure to deal with, fully managing for us all the complexities of international freight. Their experience and prompt service are greatly appreciated."
Matthew Doherty
Clune Mining Services

"Sold a large machine to an overseas company. They needed help with freight, turned them on to Freightplus. Made my day a lot easier, went back to selling. Freightplus used my people to do the tear down and load out. Everybody turned out Happy! Happy!"
Steve Weck
Whayne CAT
Outstanding Service

"Rhondda and the team at Freightplus have become an integral part of business here at Agrifac Australia. The level of professionalism is great and our requests are always met with a cheerful and helpful response (I am sure at times Rhondda must roll her eyes wondering "What now?" when she sees a call from myself!)
I would certainly recommend Freightplus to anyone involved in machinery importation. They deliver what they promise."
Richard Sheppy
Agrifac Australia

"Freightplus is instrumental in moving our equipment domestically and internationally. They provide reliable, cost effective, complete solutions with quick turn-around for our logistical needs."
Matt Mahnen
Ohio CAT

"A friend is someone who doesn't let you down when you are facing a strong wind."
Mike and the Freightplus team stepped up when we were at a critical turning point and desperately needed a strong partner to help compensating for construction delays and to overcome tough schedule challenges.
Freightplus' broad experience, their excellent logistics network and their outstanding reputation in the business were key to quickly line up highly qualified resources, to recover delays and meet our customer requirements with regards to the delivery and construction completion of Thailand's biggest Renewables Onshore Wind project Thepharak. Leaving your safe comfort zone, taking more risk and going above and beyond the call of duty is exactly what it takes to be successful in this business.
Many thanks to the entire team!
Mario Plaschke
Senior Project Manager – GE Renewable Energy

"Freightplus Is always our first call for international logistics. I never have to worry about Freightplus following through with their commitments. I will always recommend Freightplus' services to others."
Mike Harding
Wheeler CAT

"Freightplus provides expertise to Outotec with ship charters and part charters, heavy-lift shipping, moving out-of-gauge and challenging equipment and performing time-sensitive deliveries with excellent on time, on budget results.
Freightplus has become our preferred Freight and Logistics partner for delivering our high-value  equipment for mining projects.
I have no hesitation in recommending Freightplus services to any company that  requires a reliable logistics provider."
Logistics Coordinator
Outotec SEAP

"Freightplus does an excellent job for us. We appreciate being able to call them and tell them where the machine is now and where it needs to ultimately end up, and then getting one number, knowing they will tackle all the details in the middle. With competitive rates and the time savings, it is a win-win relationship!"
Ryan Brouillette
Foley CAT

"The Freightplus team left quite an impression with our rental service team. It was a pleasure for us to work with them, our guys learned a lot."
Yalcin D Kurt
Zahid Tractor & H.M. Co. Ltd

"Freightplus are very experienced in heavy earthmoving transportation, and with international customs formalities and legalities and an array of ancillary services.
I have been mining now for over 40 years all over the world and in my personal and professional opinion, Freightplus would undoubtedly be the best forwarding company I have used.
The service from Freightplus is impressive. They keep me up to date on a daily basis, informing me of each obstacle and the actions they were taking to overcome it.
The whole Freightplus team are very professional and I have no hesitation in recommending Freightplus for any heavy machinery transportation undertaking, anywhere in the world."
Mine Manager
Zara Mining, Africa
Unimog transport
Steve Townsend from Freightplus Canada, gave us the best customer service. He kept us notified of all the necessary details, from start to finish of our overseas shipment. When there was a problem with the land transport on my end, he went above and beyond to get our Unimog delivered to us.
Freightplus is the only company we will trust, use and recommend for this type of job.
Thanks again,
Yuri Bos
Bos plg. & htg.
"Freightplus are fantastic as they have offices in both the US and Australia which makes managing the process so much easier. Their staff as really friendly, quick to get back to me and always across the whole process. Their prices are also competitive and transparent. I would definitely recommend them"
Chloe McConchie
International Trader
Thanks Kristy – Amazing !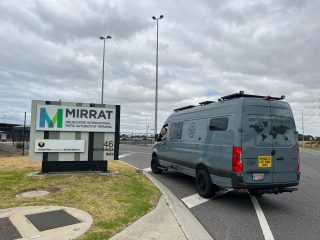 At every point on our journey shipping a camper-van from Savannah to Melbourne, the Freightplus staff were amazing – Steve, getting us started and confirmed; Logan, handling the embarkation from Savannah; and Kristy (who had by far the toughest job) guiding us, helping us and at times consoling us through the very considerable challenges of getting though quarantine at Mirrat. She often had to deliver bad news due to the many congestion delays – never fun – but was at all times fast, friendly and efficient. When I say we would not have survived the port delays and quarantine setbacks without her, I absolutely mean it! She was, in a word, sensational.
As we next start to think about exiting Australia we know exactly who to call! Thank you Freightplus and especially thank you Kristy Davidson, who truly went above and beyond!
Jeff Gunn
Self

"Freightplus goes above and beyond to ensure my shipping needs are met. They do their job so I can spend time doing mine – a quick and dedicated group that keeps me and my customers happy."
Lori Bunger
Holt CAT
Have Your Say Here
Submit a Testimonial
With offices across four continents, you can access a Freightplus operator, face to face, at any time of the day or night, for good advice about shipping over dimensional or heavy lift freight: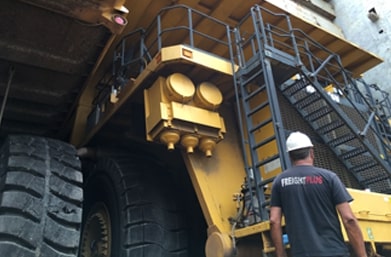 WHO WE ARE
Freightplus is a close-knit international team of like-minded freight forwarding professionals; sharing a common vision and genuine enthusiasm for solving even the most challenging logistical situations.
.
.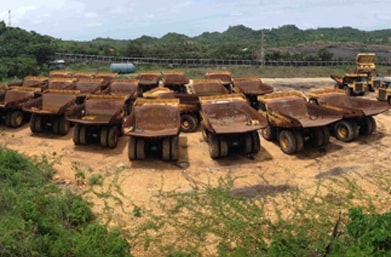 WHERE WE ARE
With offices worldwide and an extensive international network, Freightplus has the global reach to ship your large and heavy equipment in and out of every imaginable marketplace.
.
.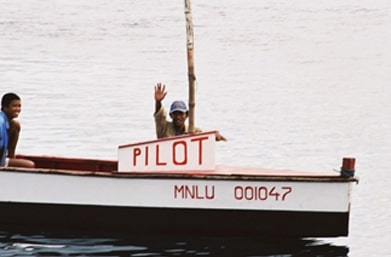 CASE STUDIES
The key to our success is our ability to recognize and avert potential dilemmas and to provide solutions to even the most challenging problems.
Check out some examples of the work we do, challenges we face and the obstacles we overcome in our day to day operations.